THE generous nature of Kerry people everywhere was evident once again through the large volume of donations in support of Kerry Mental Health Association's recent #TieDayFriday fundraiser on 23rd April 2021.
Men, women, children – even cats and dogs – wore ties at home, school, work and online and shared their pictures across social media and made donations to Kerry Mental Health Association.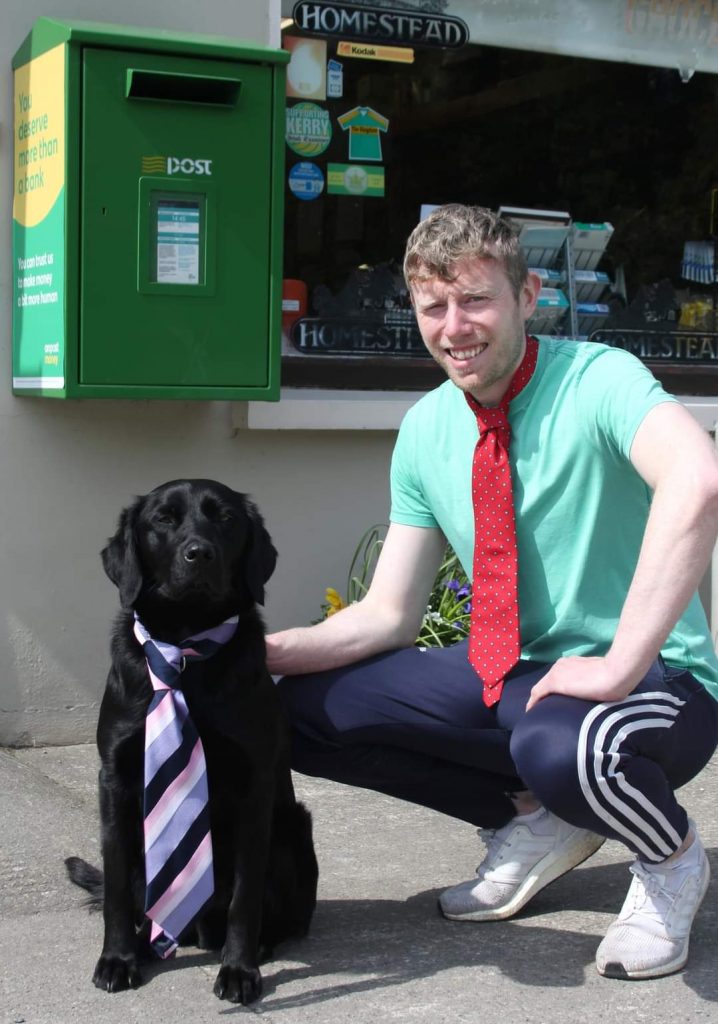 The money is still coming in via cheque, cash and online at www.KerryMentalHealth.ie/Donate with more than €10,000 received to date.
All proceeds raised will go towards supporting the befriending and other mental health promotional activities undertaken by Kerry Mental Health Association.
The General Manager of Kerry Mental Health Association, John Drummey, said: "We are most grateful to the many people – schools, businesses, individuals at home – who took part in #TieDayFriday. It was a colourful and fun event. We were particularly moved by the many messages of support and encouragement that we received and we thank everyone for their generosity and kindness. This is a time of hope as we begin to emerge from the latest lockdown. The volunteers in the nine Branches which make up Kerry Mental Health Association are looking forward to getting back to fully pursuing the befriending and support activities which enrich the lives of neighbours and friends in our communities who are living with mental health challenges."
Overall, there was great support for #TieDayFriday from schools and businesses across Kerry, as well as ex-pats in Dublin, New York, and London. Some of the more high-profile Kerry people who helped to promote #TieDayFriday were twice Champion Jockey Oisin Murphy and fashion experts Paul Galvin, Don O'Neill, and Orla Diffily.
The people who volunteer with Kerry Mental Health Association do so in a variety of ways, including:
Befriending; visits to mental health service users who are in hospital or at home; attending day centres to assist social activities; trips and outings to the cinema, theatre, tourist attractions, scenic areas, and shopping; Christmas parties, hampers, and gifts; helping to secure grants to cover expenses associated with the needs of people in our community with mental ill-health; and donating time and professional expertise for various fundraising/promotional/administrative needs.
Kerry Mental Health Association's branches also organise or provide financial support for various therapies that may be helpful. Many of the services are provided in the various local HSE-run Day Care Centres throughout the county.
For more information, visit www.KerryMentalHealth.ie or contact [email protected].