13 PROMINENT Kerry people with a common goal have joined Kerry Mental Health Association's campaign to promote the 5 Ways To Wellbeing – Connect, Be Active, Take Notice, Keep Learning & Give.
They have each recorded a short video in which they shared a way to wellbeing that works for them to help keep their mental health in check.
The 5 Ways To Wellbeing videos can be viewed across Kerry Mental Health Association's Instagram, Facebook, Twitter, and YouTube platforms.
The contributors include Paschal Sheehy, Katie Hannon and Brian Hurley from RTÉ; Joanne Barry from Siamsa Tíre, the National Folk Theatre of Ireland; Eamonn Sayers, Manager of the Guinness Enterprise Centre, Dublin; Paul Murphy, Kerry Senior Football Captain; Anna Galvin, former Kerry Ladies Football Captain; Ciara Griffin, Ireland Women's Rugby Captain; Leanne Hanafin from Spin Southwest; Journalist, Author and Publican Billy Keane; Cian O'Flaherty, Chairperson of Spark Society at Munster Technological University; and Monika Dukarska, World Champion Rower.
The online campaign was launched this week by Radio Kerry Afternoon Show Presenter, and the face of the Liberty Insurance TV commercials, Brendan Fuller.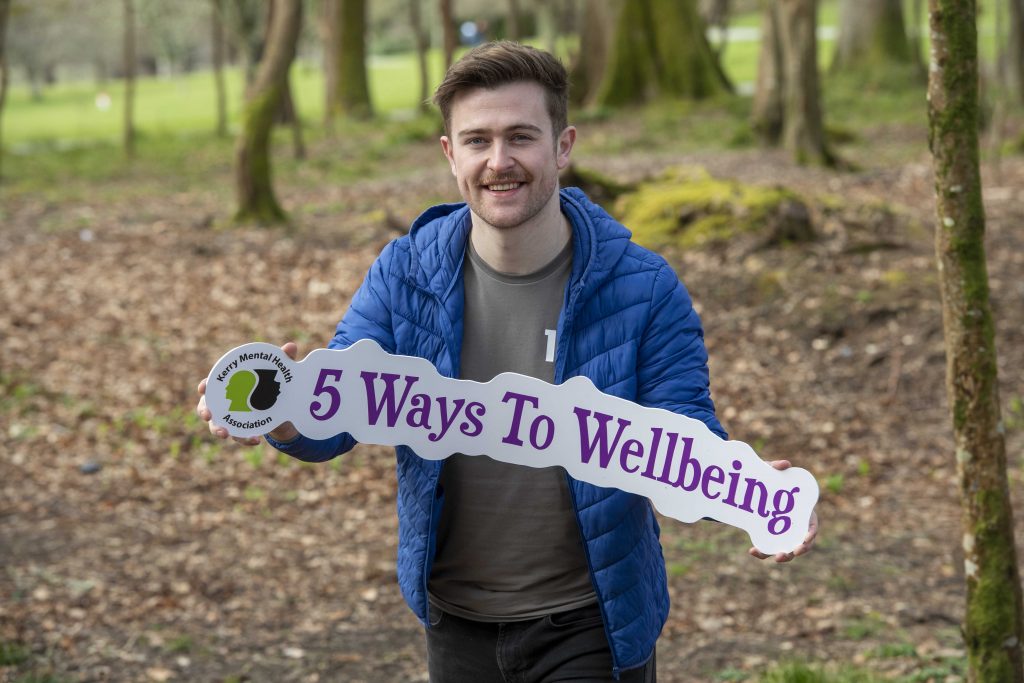 Brendan, a proud Killarney man, said: "I'm delighted to team-up with Kerry Mental Health Association to do a series of videos that will, hopefully, give you the bit of advice, tip or reminder of how you can give your days that extra spark to make this [pandemic] time especially that little bit easier to get through."
Kerry Mental Health Association's primary objective is to benefit the community through the promotion of the general welfare of people with mental health challenges, including mental illness, and to support these people, their families, and carers.
The General Manager of Kerry Mental Health Association, John Drummey, said: "Wellbeing is when you're feeling good and functioning well. It's not just about being in good physical condition, but it crucially includes the state of your mental health. If your mind is not in a good place, there can be a series of knock-on effects that will impact the quality of your overall wellbeing. Sometimes we look to others for inspiration. We are grateful to the men and women from the worlds of media, sport, theatre, and business who generously gave their time to share some ways to wellbeing that work for them to help keep their mental health in check."
The nine Kerry Mental Health Association Branches empower people in communities throughout Kerry to take control of their lives and to make the right decisions to help protect their mental and physical health.
To donate to Kerry Mental Health Association and to learn more about the organisation, visit Kerry Mental Health Association (www.KerryMentalHealth.ie).
The video project, which has been supported by Mental Health Ireland, was produced and edited by Finbarr O'Donovan, a 3rd year student of TV, Radio and New Media at Munster Technological University in Tralee. He has been on an internship with John Drummey Communications and Kerry Mental Health Association since January.
The 5 Ways To Wellbeing: Connect, Be Active, Take Notice, Keep Learning and Give.